Diplomatic Services
Mellimo Executive Chauffeur Service is proud to offer dedicated transportation services for diplomats and officials attending the United Nations General Assembly (UNGA).
All FBO (Private Aviation) and Airport Transfers: We provide reliable and efficient transportation to and from any FBO or airport in the New York area, including but not limited to HPN, TEB, JFK, LGA (LaGuardia Airport), and EWR (Newark Liberty International Airport).
As an experienced and professional chauffeur service, we understand the unique requirements and high standards of diplomatic transportation. Our team is committed to providing a seamless and safe travel experience, ensuring that diplomats are able to focus on their important work during this crucial global event.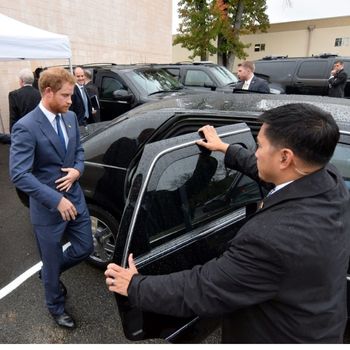 Here are some key features and benefits of our chauffeur service for diplomats during the UNGA:
1. Highly trained chauffeurs: Our chauffeurs undergo comprehensive training to handle diplomatic requirements with the utmost professionalism and discretion. They possess excellent driving skills and are well-versed in local traffic regulations and alternate routes.
2. Premium fleet: We maintain a fleet of luxury vehicles, including sedans, SUVs, and armored vehicles, to cater to the diverse preferences and security needs of diplomats. Our vehicles are meticulously maintained, ensuring a smooth and comfortable ride.
3. Enhanced Security: For diplomats who require heightened security measures, we offer armored vehicles and close protection officer services. Our team works closely with security personnel to implement robust security protocols, ensuring the safety of our clients throughout their journey.
4. On-demand availability: We understand that diplomatic schedules can be unpredictable. Therefore, we provide our chauffeur service 24/7, ensuring diplomats can rely on our transportation at any time, whether it be early morning or late at night.
5. Discreet and reliable service: Diplomatic matters often require utmost confidentiality. Our chauffeurs are trained to respect the privacy of our clients and to handle any sensitive information with strict confidentiality. We prioritize punctuality and aim to provide a reliable service that diplomats can depend on.
6. Multilingual chauffeurs: To cater to a diverse range of diplomats, our chauffeurs are skilled in multiple languages, including English, French, Spanish, Arabic, and more. This allows for seamless communication and enhances the overall travel experience.
We are honored to support diplomats attending the United Nations General Assembly with our premium chauffeur service. Contact Mellimo Executive Chauffeur Service today to discuss your transportation needs and let us provide you with a hassle-free and luxurious travel experience during this significant global event.