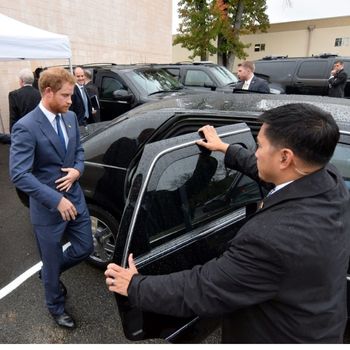 As a major international travel hub, New York State sees a constant influx of foreign leaders and business travelers arriving at its airports. At Mellimo, we understand the importance of making their visit stress-free and seamless. Our luxury vehicles provide transportation services from the airport to your destination, ensuring that luggage is loaded onto the correct plane or vehicle. Our Diplomatic Services are flexible to accommodate schedule changes, flight time adjustments, and passenger arrangements. Our luxury fleet includes a range of elite sedans, vans, and buses, catering to individuals, couples, and groups of all sizes. Our experienced chauffeurs ensure that our guests arrive at their destination on time, allowing them to relax and unwind after a long day of travel. At Mellimo Executive Transportation, we strive to exceed our clients' expectations through our high-quality customer service and commitment to luxury and convenience.
Diplomatic Transportation Services in NYC
Business travelers and foreign leaders visiting New York City need reliable transportation that can keep up with their busy schedules. At Mellimo Executive Transportation, we offer diplomatic transportation services that cater to international travelers and make sure they have a seamless and stress-free experience in the city. Our luxury fleet includes sedans, vans, and buses that can accommodate groups of any size. Our skilled and insured chauffeurs ensure that our clients arrive on time and in style. Whether you need a pick-up or drop-off at the airport, or need to make changes to your schedule, our service is flexible and able to adapt to your needs. Book your ride with Mellimo today and experience the best in luxury transportation in NYC.
Diplomatic Services to and from JFK Airport
When it comes to diplomatic transportation in the United States, it is important to choose a provider that understands the unique needs of diplomats and can provide discreet and comfortable transportation. Mellimo is a top choice for transportation to and from JFK Airport, offering a variety of vehicles for individual and group travel. Our fleet features luxurious, comfortable, and safe interiors, and our chauffeurs are highly professional and familiar with the best routes to avoid traffic. We also offer technical support 24 hours a day and have up-to-date security clearances, making it easy to access restricted locations. Trust Mellimo for seamless transportation that meets all of your diplomatic needs.
Professionally Trained Chauffeurs
24/7 Full-Service Transportation
Global network of Transportation Partners
Luxury Black Car Chauffeur Service
On Time Every Time Chauffeur Service
Reliable and Safe Chauffeur Services
Benefits of Hiring Mellimo Chauffeur Services
Safety First
Experienced staff and professionally trained chauffeurs.
Resonable Rates
We can offer you the right vehicle at the right price to fit your budget.
Largest Fleet
We offer an extensive fleet of sedans, limousines and buses.