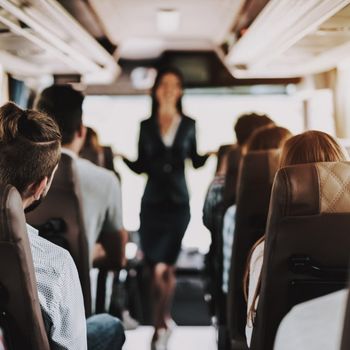 Mellimo is a leader in luxury transportation in New York City, with over 30 years of experience. We understand the importance of group transportation, whether it be for meetings, tours, or other group travel. Our team loves meeting new faces and showing them the best of our city. We have a wide range of vehicles to choose from, including 4-6 passenger Escalades to 36 passenger luxury buses, to accommodate groups of all sizes.
All our vehicles are equipped with free Wi-Fi, so you can finish up your presentation or plan your next stop while on the road. Whether you're on vacation with friends or need transportation for coworkers, Mellimo has the perfect vehicle to meet your needs. Contact us today to learn more about our group transportation services.
Group Transportation to a Conference
At Mellimo, we understand the importance of having a private, quiet space to prepare for a business conference or presentation. That's why we equip our luxury vehicles with privacy dividers and complimentary Wi-Fi, so you can practice and collaborate with your team uninterrupted. Additionally, traveling with your team in the same vehicle is crucial for making the most of your time in an unfamiliar city. Our Sprinter Vans and other group vehicles are perfect for your upcoming business trip or meeting in NYC. Contact us to learn more about our transportation options and schedule your next ride with Mellimo.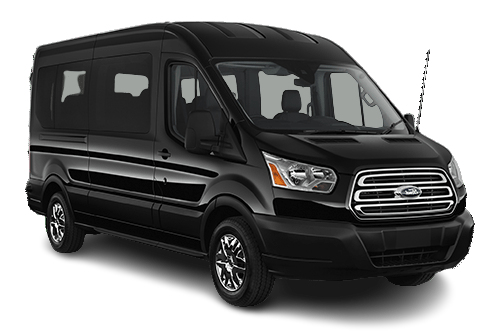 Vacationing with Group Transportation
The convenience of having a vehicle that everyone can fit into on your vacation is worth a lot. This way, no one will get lost, and you will all arrive on time. New York City can be overwhelmingly busy some days, so trust your personal group chauffeur to get you where you want to go.
Plan out an entire day, a trip to see lady liberty, an afternoon to the American Museum of Natural History, whatever it may be – arriving together is a huge advantage for having a fun and exciting day in NYC. Call Mellimo today to learn about the group transportation offers we have!
Professionally Trained Chauffeurs
24/7 Full-Service Transportation
Global network of Transportation Partners
Luxury Black Car Chauffeur Service
On Time Every Time Chauffeur Service
Reliable and Safe Chauffeur Services
Benefits of Hiring Mellimo Chauffeur Services
Safety First
Experienced staff and professionally trained chauffeurs.
Resonable Rates
We can offer you the right vehicle at the right price to fit your budget.
Largest Fleet
We offer an extensive fleet of sedans, limousines and buses.